QUALITY - MY COMMITMENT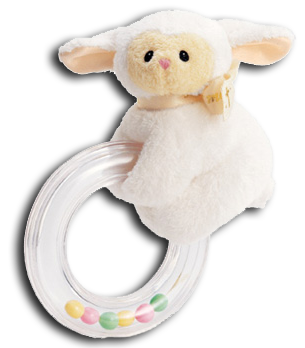 When I started my career as a professional age-player and fetish facilitator, I made a promise to myself that I would always strive to be the best. I aim to have the best facility, always spotlessly clean, very well-equipped, and conveniently located. I invest countless hours and thousands of dollars each month to ensure that my clients have the best of the best.
I am a real AB mommy and diaper fetishist, not a wannabe. I love each and every one of my littles and diaper lovers. I cherish our time together. You will immediately recognize that I genuinely enjoy my role. I am not a pretender.
QUALITY COUNTS:
Most importantly, I am truly into adult babies, diaper lovers, and sissy babies. I am not just going through the motions. I love age play and diaper fetish. I get it!
A major difference you'll find between me and your other choices is the facility that you'll visit. My space is safe, discreet, and amazingly-equipped. There are two full nurseries, one for boys and one for girls. You read that right. There are TWO nurseries. There is also a playroom, nursery bathroom, classroom, medical exam room, hospital room, sissy transformation salon, dungeon, and a private backyard with a kiddie pool, picnic table, fire pit, sandbox, and lots of grass to run around.
My facility offers ample, safe, free parking right out front, so no more driving around for hours looking for parking, paying to park, or wondering about the safety of your vehicle. You can even park in a free garage in inclement weather.
Your discretion is completely assured at my space. It is not a public dungeon, so you won't run into another client, which frequently happens at public dungeons.
My facility is in a zero crime neighborhood. It is very upscale and completely safe.
Now, let's talk about equipment. I have everything, and that is not an overstatement. I invested tens of thousands of dollars into the Naughty Nursery and continue to do so. There are two custom cribs, one in each nursery. Each nursery has a wonderful changing table. The closets are stuffed with AB clothes and accessories. There are bookcases full of bedtime stories and bins crammed with toys. Both cloth and disposable diapers are abundant in all sizes, styles, and brands. I use Johnson & Johnson high quality AB care items. I could go on, but you get the idea. My facility is an ABDL wonderland.
Tired of "mommies" who tell you to bring your own diapers, clothing, and supplies?
The Naughty Nursery is extremely well-equipped. I have over 140 different kinds of disposable diapers in every available size, as well as different sizes of cloth nappies in several fabrics and styles. As for clothing, the nursery closets are brimming with sissy baby and baby boy clothes, everything you can imagine. Bottles, pacifiers, pacifier clips, organic baby food, organic baby formula, baby wipes for sensitive skin, talc-free baby powder (cornstarch), diaper pins, and so forth are all included in my carefully curated collection of adult baby and diaper lover items.
Weary from visiting "nurseries" that turn out to be dungeons, hotel rooms, or worse?
My nursery is located in an upscale neighborhood. The facility is made up of two outdoor spaces and several indoor rooms. For a more detailed description, see the Naughty Nursery page. For pictures of my facility, see the Photo Gallery page.
You can immerse yourself in AB/DL fun, making it easier to regress, if you're so inclined. The nurseries are decorated with children's themes. It is just like a child's nursery, only it's built for grown-ups.
Remember, a massage table is not a changing table and a bondage cage is not a crib. That is just ridiculous!
Worried about cleanliness?
I disinfect everything between clients. Clothes are washed and dried using high-end products, so they're soft and smell good, when you wear them. Cloth diapers are washed with special detergent and bleach, then air-dried to retain their absorbency. Shoes and slippers are sprayed with an anti-fungal disinfectant between uses. Plastic pants are washed in hot, soapy water after use. Bottles, nipples, sippy cups, utensils, bowls, and plates are washed in a dishwasher on the sanitize cycle. Pacifiers are sterilized after use. Bedding is washed between client uses. Everything, including the changing table, is wiped down with disinfecting wipes after each session. Changing pads are washed after every client.
Feel like details are being overlooked?
Most mommies/dominatrices overlook the importance of details. I think the right accessories make all the difference. That's why I stock plenty of wigs, shoes, slippers, diaper pins, pacifiers, pacifier clips, mitts, booties, tights, bibs, bonnets, baby jewelry, diaper covers, plastic pants, and so forth. You don't just get to use the one item a mommy/dominatrix may have. You get to choose from a vast array of items.
Miss bath time?
Bath time is an essential part of being a little. The extra large bathtub in the nursery bathroom is the perfect place for you to relax in a bubble bath or luxuriate in warm water with a bath bomb that has a surprise inside. Baby shampoo is available for a good scalp massage. Rubber duckies and bath toys can add to your experience. Soft hooded bath towels await you, when your prune fingers become too much to bear.
Choose the Naughty Nursery and you will become addicted to the finest available ABDL play.