SERVICES - ADULT BABY, SISSY BABY, DIAPER LOVER, & age-play SESSIONS in chicago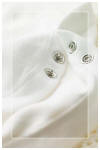 I offer a variety of services intended to satisfy the needs of age-play enthusiasts, adult babies, diaper lovers, sissy babies, babyfurs, fetishists, infantilists, and anyone interested in role-play in a nursery setting. My services are tailored to your needs.
The role I play while providing these services varies greatly and depends on the specifics of your fantasy. So, it's up to you whether I am your mommy, nanny, babysitter, governess, auntie, and so on. Before your session begins, when it is in the planning stages, we will agree which role I will play, what age you will play, how gentle or cruel I will act, and other facets of our scene.
Below, you will find a comprehensive list of activities that can be incorporated into your session. Keep in mind that you may pick and choose which activities we explore. If you desire something that is not listed, feel free to inquire about its availability. Chances are, I can provide it. Typically, the pre-session interview I conduct with new clients covers all the bases and gives me a very good idea about how to customize your session to ensure your absolute satisfaction.
I am not a prostitute. I am a BDSM professional. I do not offer sexual services. I remain clothed during our session.
ADULT BABYSITTING:
This service emulates the experiences you had as an infant or very young child. When your parent(s) or guardian(s) needed to go somewhere without you, they entrusted you to the supervision of a nurturing caregiver who watched you until they returned. This role-play follows that concept. In this scenario, I take care of you by doing such things as playing with, bottle feeding, burping, bathing, tickling, cuddling, and changing you. I may read you bedtime stories, watch animated videos with you, put you down for naps, punish you, if necessary, and other things that are appropriate to this age-play. Your babysitter can be very kind, nurturing, and loving, or she can be strict and demanding. The choice is yours. Let's play peekaboo or pat-a-cake!
FORCED INFANTILISM:
Sometimes, you need to be coerced into infantilism, diapers and all. If you are going to act like a baby, I am going to treat you like one. I know how to take a naughty adult who is deserving of punishment and show him the error of his ways by forcing him into a diaper and adult baby clothes. If you have been very bad, I will put you into bondage restraints, such as an adult baby harness and baby mittens, and stick you in the crib, so you cannot get out. Then, I will watch you. If you make one wrong move, I will take you over my knee and spank the living daylights out of you. This service is always strict, and can be very severe, indeed, depending on your personal limits.
DIAPER PUNISHMENT:
This is a very specific activity. It is designed for those who wish to be punished with diapers. I will be strict with you, even downright mean at times. I will punish you for any infractions you may have committed or commit in my presence. This can involve age-play when the reprimand includes the concept that you are too old for diapers, but forced to wear them as punishment. Sometimes, the idea of you being a bed-wetter comes into play. This activity can be mild to very severe. Sessions can include such things as bladder control, verbal humiliation, corporal punishment, and discipline. Your pre-session interview determines how severe I will be and which activities will be incorporated into your scene.
SISSY BABY:
Training sissy babies is one of my specialties. It involves incorporating cross-dressing into adult baby scenes. I transform an adult male into a female infant, toddler, or youngster. These scenes involve a combination of adult babysitting and sissy cross-dressing. Sissy cross-dressing refers to forcing or encouraging you to wear girlie clothing that is normally worn by girls from infancy to elementary school. Think pink onesies, frills, petticoats, rumba panties, lace, bows, party dresses, Mary Jane shoes, bonnets, bobby socks, barrettes, baby doll nighties, girlie print diapers, and the like. I can play the role of a very stern feminizer or a sweet sissification facilitator, depending on how you prefer to play the scene.
DIAPER LOVER:
Some people just like diapers. It's that simple. Before your diaper fetish scene, I will ask you a series of questions to determine exactly what kind of diapers you enjoy and how you prefer to incorporate them into your scene. Diaper fetishism can be combined with intricate role-play if you desire. I can also blend diapers into a regular domination scene, mix diapers with other fetishes, and incorporate them into a BDSM session. I customize every session to a tee. Just let me know what floats your boat.
FURRY PLAY:
Sessions are available that combine any age-play, fetish, and/or role-play with furry-related activities to produce babyfur, sissyfur, diaperfur, lilfur, and associated scenes. These are some of my favorite sessions. I love my furries! I encourage furries to contact me, as I am one of the few professional dominas who actually understands and participates in this fetish.
AUTHORITY FIGURE:
Do you miss the days when your nanny, governess, teacher, nurse, or auntie used to tend to you? Whether you wish to be an infant in the care of your nanny, a toddler overseen by your governess, a young tot under the direction of your teacher, a child under the care of a nurse, or a youngster staying with your auntie, your fantasy will be fulfilled. We will discuss the precise role-play you desire and your wishes will be granted. These sessions can be gentle, stern, or very strict; depending on your needs. My vast costume wardrobe and endless supply of equipment ensures your needs will be met.
PUBLIC OUTINGS:
Does a day in the park strike your fancy? Does a trip to the zoo spark your imagination? Does an outing to the playground, lunch at Chuck E Cheese's, a cone at the ice cream parlor, or a trip to a children's museum or toy store bring a smile to your face? These places are where a kid can be a kid. Perhaps, that's just what you need...to be a kid for a day. I am open to suggestions and absolutely adore taking my little ones out in public to play...or to humiliate...your choice.
hypnosis:
I am a certified hypnotherapist, certified hypnotherapy instructor, and NLP master practitioner (C.Ht, member NGH, ABH, ABNLP, and Hypnotherapists Union Local 472). I provide a multitude of hypnosis services, including age regression, hypnotic suggestion (PHS that cause lasting, permanent changes in behavior, such as diaper dependency, through the use of triggers), relyfe programming (complete reorientation of your persona or psycho-sexual needs), hypnosis without trance (e.g. NLP), and recreational erotic hypnosis (mental massage). Whether done in a deep trance state or simply using slight-of-mouth techniques, my hypnosis methods are astounding.
By Madeline Schadenfreude
Google
Find me on Google+
Discipline
For those who prefer the harsher side of age play, I offer a variety of creative discipline methods. All is done with your consent and within your limits.
Belt Whoopin', Corner Time, Ear-Pulling, Face-Slapping, Grounding, Hair Brush Smacking, Hair-Pulling, OTK Spanking, Paddling, Time-Out, Washing Your Mouth Out With Soap, Woodshed Correction, Corporal Punishment, Ruler Whacked Knuckles, Wet Diaper Wearing, Holding Your Water, Proper School Caning, Cry Baby Tears, Crib Bondage, Public Chastisement, Public Sissy Baby Humiliation, Public Diaper Acknowledgement, Public Pants Wetting, Wet Bottom Spanking, Etc.