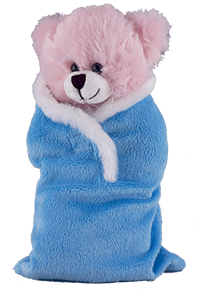 I am ABDL Mommy Madeline of Chicago, your favorite carer, nanny, AB sitter, mommy, governess, auntie, sometimes forceful infantilizer, sissifier, nurse, teacher, and diaper fetish matron. I cater to all sexual orientations and gender identities who wish to session with a professional who understands the subtleties of age play and diaper fetishism.
I welcome anyone over the age of eighteen to join me in exploration of AB/DL, adult baby, diaper lover, sissy baby, diaper punishment, paraphilic infantilism, forced infantilism, babyfur, sissyfur, diaperfur, lilfur, infantilist, age-play, bigs, littles, middles, and related fetishes to my adult playground, which is located in the Chicago area, minutes from O'Hare International Airport.
If you seek a lady with whom to engage in fantasy role play that incorporates your fetish or behavioral urges, search no more. I am the one you seek. I offer sessions that are precisely tailored to your needs and desires. You get to design your own session. I am mindful to provide a scene that will relieve your stress and satisfy your desires. I understand that this is a form of escapism, and that the stress-relieving catharsis can be very mentally and physically healthful.
My facility is Chicagoland's only ABDL nursery. In fact, my space is the only ABDL nursery in the upper Midwest. It's a space that caters to adult babies, sissy babies, babyfurs, diaper lovers, infantilists, and age-play littles. It's really perfect for anyone who wants an adult nursery scene or to engage in diaper play.
My nursery is fully-equipped for age play sessions. You will not find a better ABDL nursery anywhere in the world. Great care went into its creation. You will marvel at its details. It is a little slice of heaven for adult babies, sissy babies, littles, and diaper lovers.
I am the most adept age play professional you will find. I perform sessions ranging from gentle to strict, depending on your preferences. A thorough pre-session discussion determines your limits and areas of interest. This allows me to create the perfect scene for you. You get to design your own session.
Note that I am not a prostitute. I am a fantasy fulfillment professional, a life coach of sorts. I do not offer sexual services. I am a role-player, dominant persona, and fetishist. I remain fully-clothed during our entire session. I do not offer "hand release," "jobs," or any sort of sexual stimulation. What I do relates more to your mind than your body. If you seek validation, I'm happy to oblige. If you're looking for strap-on penetration, you are looking in the wrong place.
If you solicit sex, you will be asked to leave, our session will end, and you will forfeit your entire session fee. That means I keep the money and you realize what a jackass you were to ask me for services that I do not provide. The same will happen if you grab me, try to touch me, suggest that I "help you cum," or other such vulgarities. Get this through your thick little skull, NO SEX PERIOD!
I am a lady. Cursing is indicative of a feeble mind. I do not use profanity. I expect you to refrain from it, as well. If you swear, I will wash out your mouth with a bar of Lifebuoy soap.
Click this play button to hear special music for my sweet ones.
IN-PERSON LIVE SESSIONS AND TELEPHONE SESSIONS ARE AVAILABLE DAILY:
Live Sessions:
You may schedule a session with me by clicking on the button shown below.


---
Phone Sessions:
You may call me for a phone session through CallJaneDoe by clicking on the button shown below. On CJD we can talk about anything.


You may call me for a phone session through TalkToMe by clicking on the button shown below. On TTM we can talk about anything.


PEDOPHILIA:
I stress the word "adult" on my site, because I wish to make it very clear that this site is adult-oriented and in no way intended for or related to minors. The word "baby," on this site, refers to an adult who likes to mentally, emotionally, and physically regress to infancy or childhood, not an actual baby. AGE PLAY IS NOT PEDOPHILIA! Age play is consenting adults role-playing various ages. Age players have no sexual interest in minors.
Age-play is role-play, not pedophilia. Adult babies don't have a sexual interest in children nor do I. They want to pretend to be a different age, in a role-play situation. That is the beginning and the end of it. Educate yourself.
I speak at local colleges and universities about paraphiliac infantilism. If you wish to understand this topic to a greater degree, e-mail me, and I will gladly invite you to my next speaking engagement. ABDL fetish is the most misunderstood paraphilia. It has nothing to do with minors or pedophilia. That is a misconception.
If you have pedophilic tendencies, have sexual fantasies about minors, or have acted on your urges, please contact a mental healthcare professional immediately. A therapist can help you manage your feelings and learn how not to act on them. Medications are available to help your mental disorder, including drugs to reduce your sex drive. Sexual attraction toward your peers is normal. Attraction toward minors is abnormal, unhealthy, and can endanger. Many therapists offer payments on a sliding scale, according to what you can afford. Please, seek help. You don't choose to be a pedophile. You have a mental disorder. There is no shame in seeking help. In fact, it is admirable.
ADULT CONTENT WARNING:
This site contains explicit adult content and images of sadomasochistic and fetishistic activities. Do not go any further if you find this sort of adult material offensive. Do not go any further if you are under the legal age of consent for your community. The material on this site is adult-oriented and provides access to images of nude adults. This site provides images of adults engaged in possible sexual situations. This site provides images of adults engaged in possible sadomasochistic and fetishistic activities and situations. By law, you must be at least 18 or 21 years old, depending on your jurisdiction, to enter this site. Access is made available only to those who accept the terms of the following agreement.
FBI ANTI-PIRACY WARNING:
The unauthorized reproduction or distribution of a copyrighted work is illegal. Criminal copyright infringement, including infringement without monetary gain, is investigated by the FBI and is punishable by up to five years in federal prison and a fine of $250,000.

BY ENTERING THIS WEB SITE, I CERTIFY THE FOLLOWING:
I do not find images of nude adults, adults engaged in sexual acts or sadomasochistic or fetishistic activities, or other sexual material to be offensive or objectionable. I am at least the legal age of consent and have the legal right to possess adult material and mature subject matter in my community. I understand the standards and laws of the community, site, and computer to which I am transporting this material. If I use these services in violation of the above agreement, I understand I may be in violation of local and/or federal laws and am solely responsible for my actions. By logging on, I release and discharge the providers, owners, and creators of this site from any and all liability which might arise. Bookmarking to a page on this site, whereby this warning page is bypassed, shall constitute an implicit acceptance of the foregoing terms herein set forth. I am not a law enforcement agent, U.S. postal official, organization, or individual working with such an entity attempting to obtain any evidence for prosecution and/or entrapment. I understand that this site is intended for entertainment purposes only.
TITLE 18, U.S.C. §2257 RECORD-KEEPING REQUIREMENTS COMPLIANCE STATEMENT:
All models depicted on this website were 18 or older when the images were created. All records required to be kept by federal law will be made available, during normal business hours, by Mommy Madeline. All other visual depictions displayed on this website are exempt from the provision of 18 U.S.C. §2257 and 28 C.F.R. 75 because they do not portray conduct as specifically listed in 18 U.S.C §2256 (2) (A) through (D), as amended, but are merely depictions of non-sexually explicit nudity, or are depictions of simulated sexual conduct, or are otherwise exempt because the visual depictions were created prior to July 3, 1995. With respect to all visual depictions displayed on this website, whether of actual sexually-explicit conduct, simulated sexual conduct, or otherwise, all persons in said visual depictions were at least 18 years of age when said visual depictions were created. Questions or comments regarding this disclosure should be addressed to the custodian of records at: