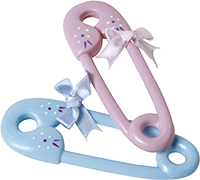 Imagine a safe, solicitous, and inviting haven where you can explore your age play inclinations and satisfy your deepest diaper fetish, ABDL, and sissy baby desires. My ABDL nursery is the answer to your dreams. My establishment is a veritable wonderland for diaper fetishists, age players, and sissies.
Take comfort knowing there is a place that embraces your proclivities, helps you express your feelings, and allows you to realize your most fantastic imaginings. Such a setting is a godsend for anyone who gave up hope of ever finding an understanding professional who shares their penchant for role play, diaper fetish, age play, and sissification.
Discovering a location that is ideally suited to the play that nurtures your tendencies is truly wonderful. Picture an extremely well-equipped play space where your nervousness dissipates as my warm welcome assures you that your inclinations are understood. An experience at my nursery is beyond your wildest dreams.
LOCATION:
My facility is discretely located on the northwest side of Chicago, off several major roadways. It is less than 15 minutes from O'Hare International Airport (ORD) and The Loop (downtown Chicago), and less than 30 minutes from Midway Airport (MDW). The nursery is easily accessible via the CTA Blue Line or the Union Pacific/Northwest Line Metra (UP-NW), if you prefer to ride the train. The comfortable, upscale, and private residential location has driveway and garage parking and is in an exemplary, very safe neighborhood.
PARADISE:
You will marvel at the attention to detail in every aspect of my facility. You will be in awe of the marvelous possibilities such a place affords your fantasy explorations.
My nursery is made up of several rooms and two outdoor spaces.
The backyard is fully-fenced and landscaped for privacy. There's a large grassy area for you to run around and play. It also has a jungle gym, tree swing, huge sandbox, playpen, and kiddie pool. The patio has a fire pit for roasting marshmallows, making s'mores, and singing campfire songs. There's an old-fashioned picnic table for a nostalgic outdoor meal or a creative coloring book adventure. I love to grill outdoors, while you play in the backyard. I have lots of outdoor playthings like pogo sticks, hula hoops, kites, bubbles, sidewalk chalk, sports balls, sandbox toys, games, radio-controlled vehicles, et cetera.
Baby James visited me in the winter and enjoyed making snow angels, building a snowman, and making snowballs while wearing Cookie Monster mittens, a Teddy bear jacket, and a thick diaper. Check out the photo of Baby James soaking in the kiddie pool in the summer heat. He's wearing a onesie and a swim diaper. Maybe, I will push you on a swing, until you feel like a bird flying through the sky. Let's cozy up by the fire, while we roast marshmallows and I tell you a delightful story. No matter the season, there's always plenty to do at my place.
The front yard has a huge driveway, large grassy area, and is on a cul-de-sac, so you can safely ride the big wheelie, big tricycle, drift trike, adult tricycle, greenie machine, and scooter.
Inside, you will find a blue and green rainforest theme adult baby nursery, pink and white Peter Rabbit theme sissy baby nursery, huge playroom that looks like a toy store exploded, a medical exam room for those who feel under the weather, a hospital room for ailing individuals, a domestic discipline parlor for naughty ones, a classroom for educating dunces, a sissy transformation salon for those who like playing dress up, and a dungeon for kinksters.
Adult Baby Cribs - Crib Bumpers, Extra Soft Bedding & Blankets, Musical Mobiles, Musical Light-Up Soothers, Playtime Mirrors, Various Crib Toys, Stuffies, Comfortable Memory Foam Mattress (Adult Baby Crib), High End Traditional Mattress (Sissy Baby Crib), Comfy Pillows, Receiving Blankets, Adult Baby Monitor, Wet Diaper Alarm
You have never slept as soundly as you will in one of my cribs.
Adult Baby High Chair - Nursery Theme Cushions, Hidden Bondage Straps For Naughty Littles, Sliding Food Tray, Nursery Theme Dishes & Utensils, Dozens Of Bibs, Hundreds Of Bottles, Numerous Sippy Cups, Infant Utensils, Baby Spoons, Snack Keepers, Organic Baby Food, Non-GMO Toddler Formula, Soy Formula, Goat Milk Formula, Lactose-Free Milk, Nonfat Milk, 2% Milk, Whole Milk, Various Organic Juices, Arrowroot Cookies For Teething
Mealtime is always an adventure.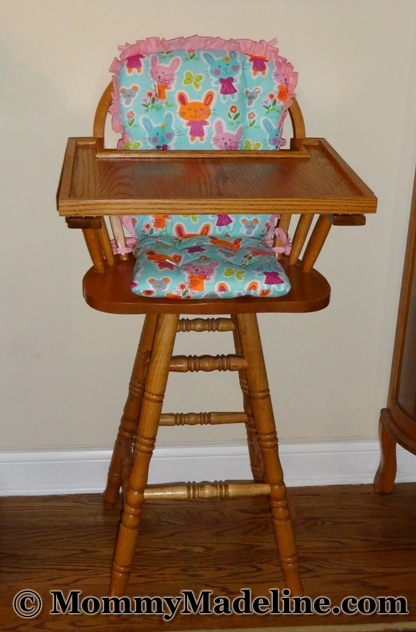 Adult Changing Tables - Nursery Theme Changing Pads, Moistened Wipes, Talcum Powder, Cornstarch Powder, Diaper Rash Ointment, Baby Lotion, Baby Oil, Baby Powder Fragrance, Baby Diaper Fragrance, Baby Cologne, Moistened Wipe Warmer, Oversized Diaper Pins, Snappi Cloth Diaper Fasteners, Diaper Pails
Let's get you out of that soaking wet diaper.
Playroom - Cradle, Playpen, Books, Toys, Stuffed Animals, Dolls, Changing Pad, Coloring Books, Crafts Area, Chalkboard Wall, Music, Tummy Time Play Mats
Time to have fun!.
Entertainment Center - TV/VCR/DVD, Family-Friendly & Animated VHS Video Tapes & DVDs, Radio/CD Player, Lullaby CDs, Deluxe Cable TV Subscription, Super Fast WiFi, Nintendo
Let's snuggle up and watch a show.
Rocking Chair For Two - Burping Cloths, Bottles, Bedtime Stories, Pacifiers
It's big enough for mommy plus one, perfect for quiet cuddle time or a bottle feeding.
Bookshelves - Coloring Books, Children's Books, Work Books, Pop-Up Books, Construction Paper, Wide-Ruled Writing Paper, Finger Paints, Safety Scissors, Glue Sticks, Crayons, Colored Pencils, Gel Pens, Chubby Pencils, Pipe Cleaners, Tissue Paper, Poms, Googly Eyes
There are lots of craft materials to make a keepsake for Mommy.
Toy Boxes - Stuffed Animals, Puzzles, Outdoor Games, Outdoor Toys, Fashion Dolls, Rattles, Toys Galore, Teethers, Trucks, Cars, Wooden Alphabet Blocks, Plastic Building Blocks, Board Games, Baby Dolls, Tea Party Sets, Play-Doh Fun Factory, Hula Hoops
It looks like a toy store exploded.
Bathroom - Oversize Bathtub, Potty Training Chair, Cotton Swabs, Baby Lotion, Baby Oil, Petroleum Jelly, Bath Wash, Baby Shampoo, Cotton Balls, Baby Washcloths, Extra Soft Towels, Bubble Bath, Surprise Inside Bath Bombs, Water Coloring Tablets, Soft Bristle Hairbrush, Comb, Flavored Toothpaste, Baby Cologne, Baby Oil Gel, Baby Soap, Baby Toothbrushes, Dozens Of Bath Toys, Hooded Character Towels
I only use top brands, like Johnson & Johnson.
Medicine Cabinet - Suppositories, Saline Bottle Enemas, Ivory Soap, Digital Thermometer, Nose Drops, Gripe Water, Lifebuoy Soap, Disposable Rectal Thermometers, Castile Baby Soap, Enema Bags, Hot Water Bottle, Castor Oil, Cod Liver Oil, Catheters, Sunscreen, Character Band-Aids, Bactine
Mommy will cure what ails you.
Adult Baby Equipment - Oversized Pacifiers, Leather Harness & Reins, Pacifier Gags, Beaded Pacifier Clips, Glass Soother Plug, Sissy Baby Wigs, Peenie Petal, Ribbon Pacifier Clips, Sissy Baby Jewelry, Sissy Baby Hair Accessories, Diaper Tapes, ABDL Bondage Equipment, Diaper Spreaders, Waddle Diapers, Sleep Sacks
I have the most well-equipped ABDL nursery in the world.
Clothing (XS-6X, Plastic, PVC, Rubber, Flannel, Cotton, Fleece, Satin, Organza, Et Cetera) And Shoes - Onesies, Onezies, Onester, Rompers, JonJons, Booties, Mitts, Bonnets, Hats, Plastic Pants (Pull-On & Side Snap), Rubber Pants, Petticoats, Eton Suits, Rhumba Panties, Jumpers, Underoos, Training Pants, Playsuits, Ruffled Tights, School Uniforms, Panties, Knee Socks, Tights, Socks, Diaper Tees, Bubble Rompers, Petticoats, Pettipants, Sleepster, Union Suit, Crib Shoes, Footed Pajamas, Blanket Sleepers, 400+ Sissy Dresses, Play Sets, Padded Waddle Pants, Spreading Trousers, Pajamas, Pinafores, Bobby Socks, Shoes, Play Dresses, Fancy Dresses, Latex Rubber Overnight Diaper Garment, Latex Rubber Diaper Pants, Diaper Covers, Bibbed Overalls, Shortalls, Waddle Rompers, Little Lord Fauntleroy Suit, Mittens, Boots, Slippers
Mommy Madeline has the best-dressed littles on Earth.
Mommy's Wardrobe - Aprons, Nurse, Nanny, Dresses, Fuzzy Slippers, Soft Robes, High Heels, Boots, Fully-Fashioned Seamed Stockings, Garter Belts, Pantyhose, Business Suits, 1950s Vintage Dresses, Slips, Pearls, School Marm, Girdles, Nursing Bras, Leather, Latex Rubber, Vinyl, Plastic, Corsets, Furs
However you envision your role-play partner, I can look the part.
Bondage Equipment - Baby Harness With Reins/Leash, Handcuffs, Leather Teddy Bear Restraint Set (collar, wrist cuffs, ankle cuffs), Under Mattress Crib Restraint System, Leather Pacifier Gag Head Harness, Locking Mitts, Locking Sissy Dresses, Locking Plastic Pants, Crib Restraints, Blindfolds, Hoods, Cuffs, Collars, Gags, Leather Pacifier Gags, High Chair Restraints, Rope, Silk Scarves, Strait Jackets, Latex Rubber Restraints, Plastic Wrap, Spandex Body Bag
Mommy knows how to keep naughty little ones in their place.
Corporal Punishment Methods - OTK Spankings, Face-Slapping, Hand Smacking, Wooden Spoons, Carpet Beaters, Hair Brushes, Rulers, Paddles, Canes, Switches, Birch Bundles, Whisk Brooms, Fly Swatters, Kitchen Utensils, Floggers, Crops, Whips, Belts, Leather Teddy Bear Paddle, Ping Pong Paddles, Leather Straps, Wet Bottom Spankings, Ear-Marching, Bare Bottom Spankings, Hair-Pulling
Mommy has no qualms about taking brats over her lap.
Discipline Methods For Cursing & Sass - Mouth Soaping, Ivory Soap, Lifebuoy Soap, Washcloth
Naughty ones caught using profanity will be rigorously dealt with.
Time Out - Corner Time, Time-Out Stool
Little monsters will think about their misbehavior, until they've learned their lesson.
Curative Measures - Enemas, Castor Oil, Suppositories, Cod Liver Oil, Nose Drops, Ginger Root, Rectal Thermometry, Ice, Locked Diapers, Teddy Bear Clothespins, TENS Unit, Crib Restraints, Outing Harness, Prunes, Chastity Devices
Mother knows best, and it's for your own good.
Bed-Wetter Humiliation - Forced Into Diapers, Forced Age Regression, Plastic Pants, Bed-Wetting Alarm, Plastic Sheets, Wet Bottom Spanking
Mommy is sick and tired of washing your wet sheets every morning.
Public Humiliation - Obvious Diaper Bulk, Public Diaper Checks, Forced Age Regression, Forced Infantilism, Verbal Scolding, Public Feedings, Stroller Confinement, Public Pacifier
Mommy enjoys publicly humiliating you.